New parent/caregiver tipsheets are available for Choose to Read Ohio (CTRO) 2017 & 2018 titles! CTRO is a reading initiative encouraging Ohioans to read and share books together and to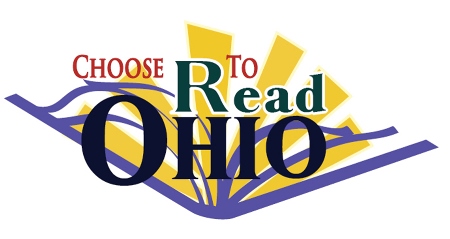 discover Ohio's authors and illustrators.
Free parent/caregiver tipsheets are available for each CTRO featured picture book. Sized to tuck into the book or hand out at storytime, the tipsheets feature simple activities to engage young children in talking, singing, reading, writing, and playing.
Download and share these tipsheets, or write your own tipsheets for new picture books, books you share in storytime, or books that are popular with families at your library.
     New! Curious Critters: Marine by Devid FitzSimmons    
     New! The Farmer's Away! Baa! Neigh! by Anne Vittur Kennedy
     New! Henry Finds His Word by Lindsay Ward
     New! I Wanna Go Home by Karen Kaufman Orloff, illustrated by David Catrow
     New! Wind Flyers by Angela Johnson, illustrated by Loren Long
     Big Brothers Don't Take Naps by Louise Borden, illustrated by Emma Dodd
     Farmers' Market Day by Jane Dippold, illus., and Shanda Trent, author
     Leaf Jumpers by Carole Gerber, illustrated by Leslie Evans
     This is the Rope by Jacqueline Woodson, illustrated by James Ransome
     Tiger in My Soup by Jeffrey Ebbeler, illus., and Kashmira Sheth, author

In addition to these tipsheets, CTRO also offers librarian/educator toolkits for each book. The toolkits feature author information, programming ideas, and activities for library, home, or classroom. Learn more about Choose to Read Ohio and download the picture book toolkits on the CTRO website.
Thanks to Jenny Oney at the Columbus Metropolitan Library for inspiring the CTRO tipsheets.